THE HARDEST WORKING WOMEN IN REAL ESTATE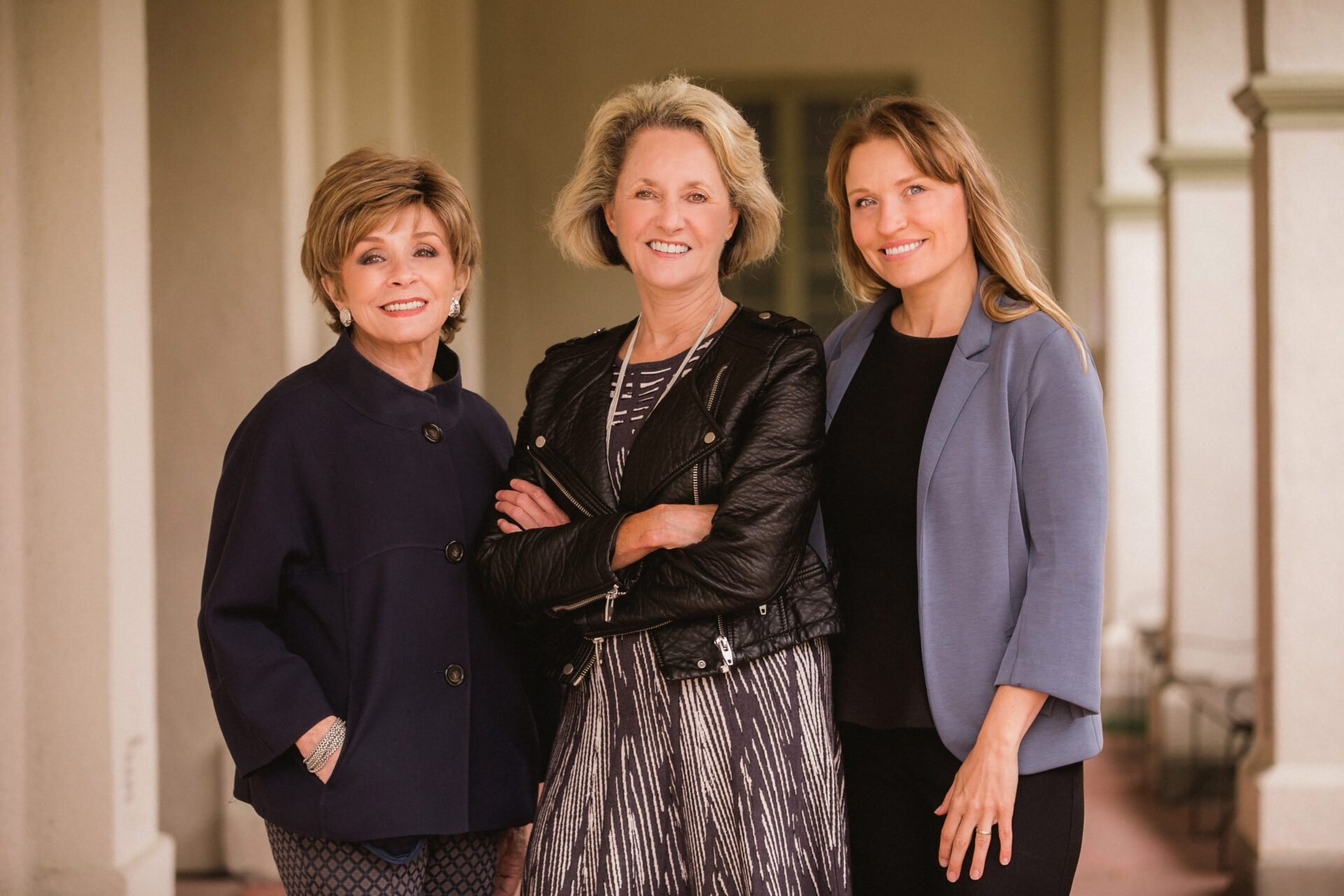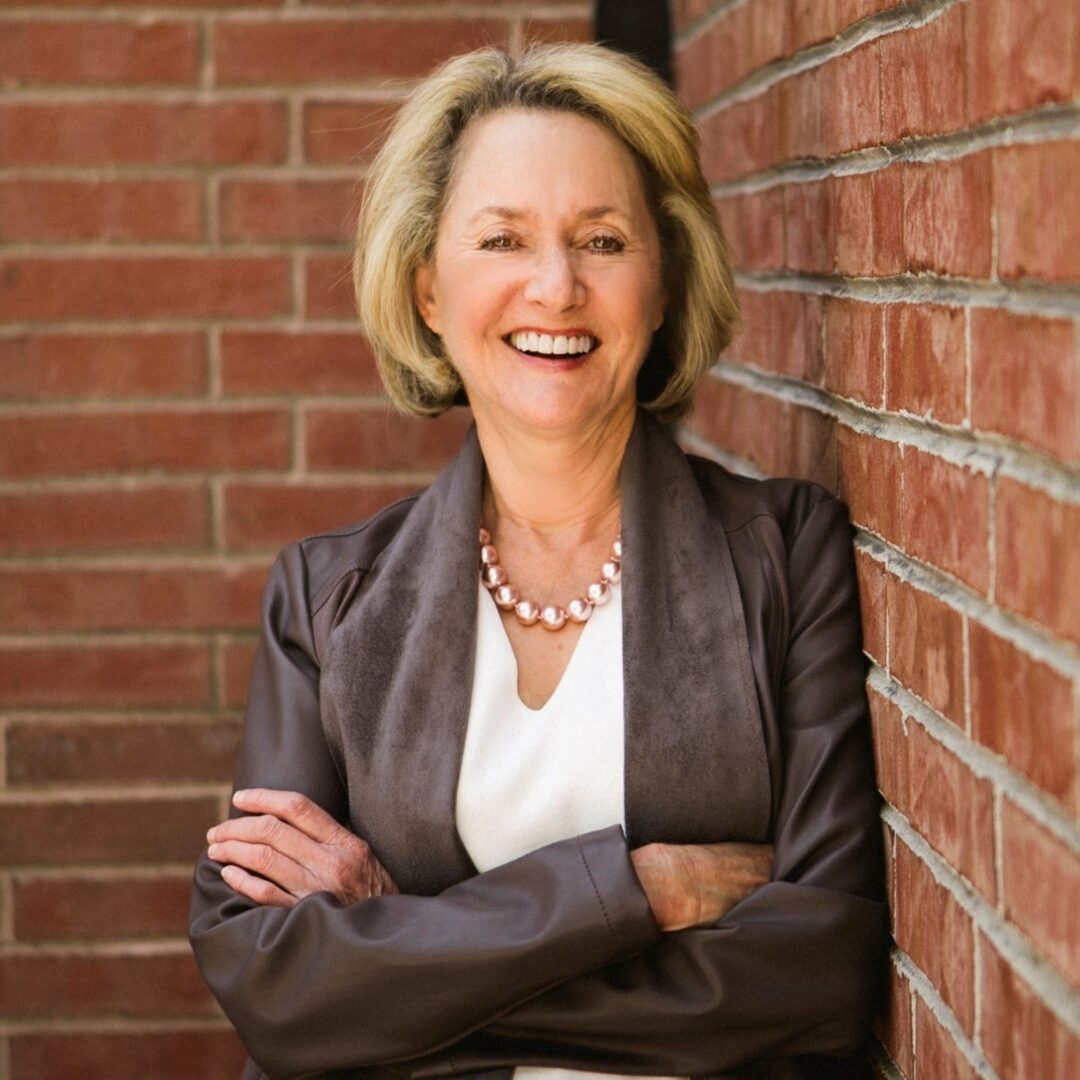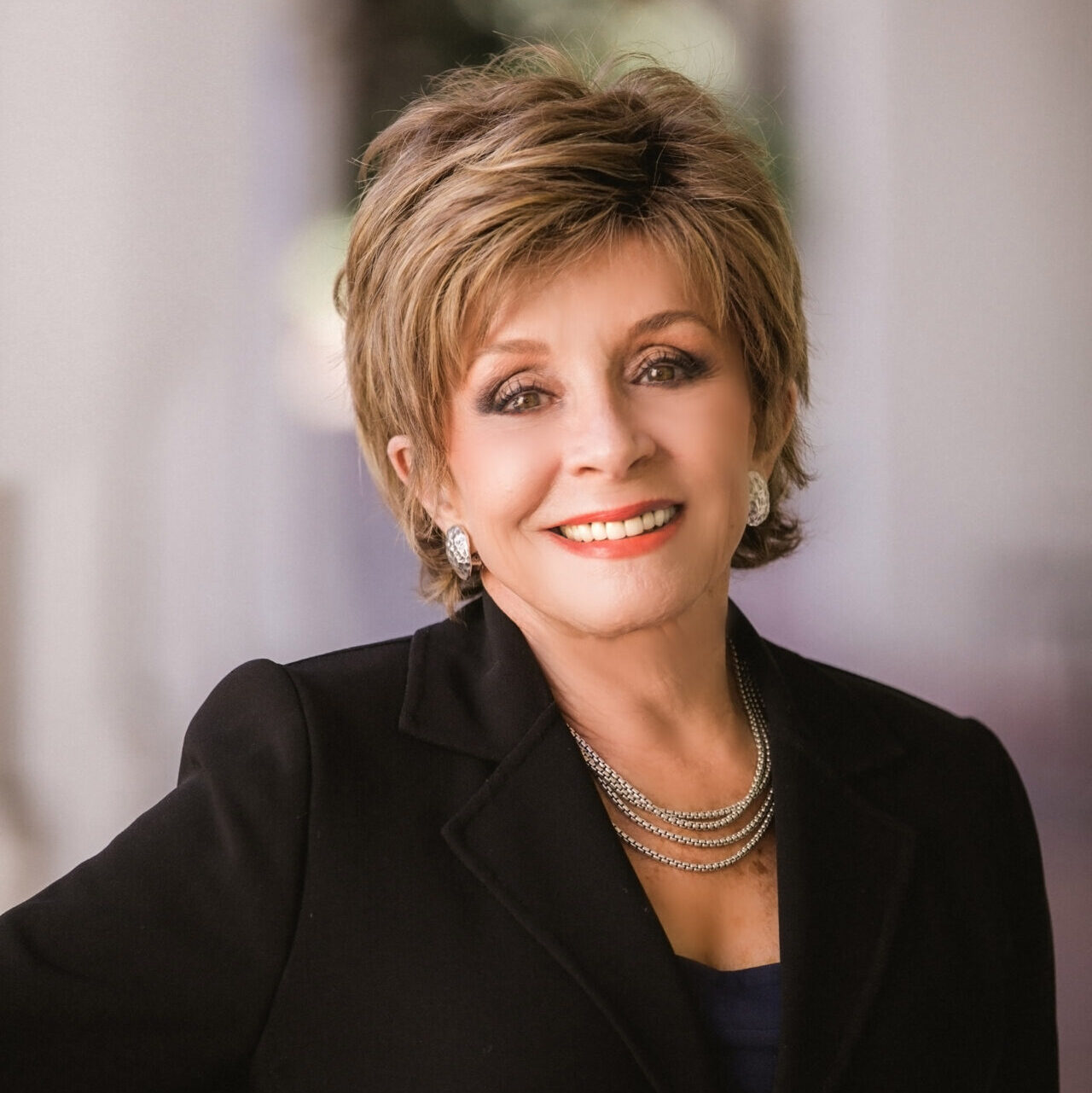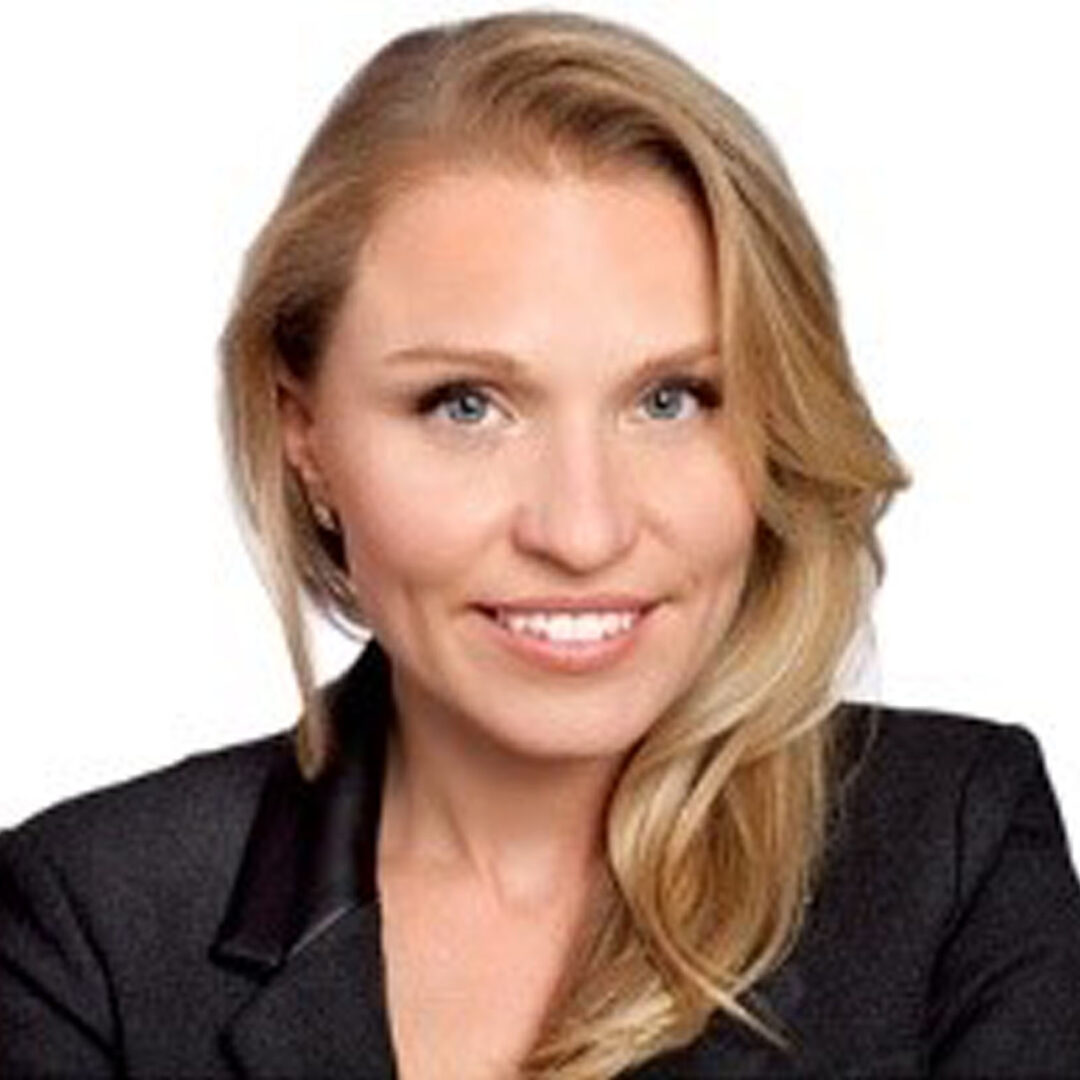 "The plan was to put the house on the market on March 18, probably the worst time in the last decade. Two days earlier the governor declared shelter in place. And yet thanks to Geri's calm guidance and almost daily updates on what's allowed and isn't, and by April 15 we had 6 interested buyers and 3 solid offers. We closed on May 8! From the very beginning with our work with Geri I was impressed with her organization skills and her sensitivity to our needs. She helped us navigate the needed changes to make the house more attractive to buyers, connected us to her vast networks of professionals, while still encouraging us to make the final decision of where we wanted to spend our money. She was on top of the different professionals making sure that the house was ready on time. Overall, we feel like we had a very good experience and happily recommend Geri to any of our friends who look at buying or selling a house. Dror Matalon and Monica Frame"
"Geri Stern has my highest praise and gratitude for helping me at a very sad episode in my life. A dear friend died unexpectedly and as the administrator of her estate, I was tasked with selling her home. Over the years Geri has helped my family with numerous real estate endeavors and she has always worked tirelessly to ensure a wonderful outcome.

She is a splendid mix of professionalism and kindness. I was able to relax in the knowledge that Geri would take of everything, and she did - right down to the smallest of details! My friend's house sold very quickly and well above the asking price. Geri also helped me with all the complex issues that arise from a probate situation. She works closely with a team of contractors, gardeners, stagers, and cleaners who like her and enjoys the projects.

My friend's family was thoroughly delighted with the way the house was repaired and presented for sale. It looked fabulous! Geri is without exaggeration a brilliant and talented realtor. She has my deepest admiration and respect."
- Angela M.
"I'd owned a 4-plex for 33 years; it was time to sell, but I didn't know how to begin. I'd gotten many realtor solicitations, but Geri's got my attention and I contacted her. It was the best decision I could have made. She guided me gently but firmly through the prep process, listed the property for the amount I hoped for, and quickly got 21 offers, one of which was $300k over my asking price. Wow! She's extremely knowledgeable, very smart, always pleasant and cheerful, always available and reliable. Post-sale, she guided me through the 1031 exchange process and helped me buy a replacement property. She's continued as a friend. Highest recommendation."
- Peter Fisher
"Geri helped our family through some tough times in Spring 2022 when it was time to sell the family home where our parents had lived for almost 60 years. Since interest rates were increasing very quickly, it was great that she was able to quickly bring in contractors to fix up the house in less than one month, and then have it ready to sell one week later. Given the 2022 housing market, this was a great benefit, as her upgrades, pricing and showing of the property brought in an all-cash offer way above the listing price in less than 2 weeks and the sale closed 10 days after the offer was accepted.
One thing Geri did that both moved the sale forward and gave us a great sale price was that she also managed significant home improvements so that it showed better than expected. Her project improvements included selected new flooring, carpet, hardwood floor refinishing, lighting, appliances and hardware for kitchen and baths, and even a new front door. Geri also oversaw garage door replacement, supervising deck repairs/improvements, and brought in a gardener to improve the garden design. She made sure that the whole house had new paint to really open up the rooms for showing as a much bigger house than ever before. The listings she created for a variety of sites included a Matterport virtual tour, floor plan, and excellent daylight and twilight photos. As we told her, it looked so good, we were almost reluctant to sell the place, but the outcome was great, and we hope the new owners enjoy it. We would use Geri again."
-Jim Dycus
"We highly recommend Geri! She assisted us in selling our home and buying another. She was very professional, knowledgeable, personable, and attentive. We were also impressed with her availability and the timelines of her responses."
Terry Kotsatos (Buyer+Seller) Jun 2022
Our family was thrilled with the job that Geri Stern did in listing and selling our home. She was professional and knowledgeable, flexible and understanding, and above all, she was successful! Our home sold for nearly 12% more than our asking price, and it closed escrow just 35 days after it was first listed.
Our home had been the family home for 48 years, and aging parents had necessitated our vacating and selling the property. With all of those years of memories, and all of the actual stuff that had accumulated through the nearly five decades, it was an overwhelming task for our family to go through everything and to get the house ready for market. Geri recommended, and we used, and estate sale expert who not only helped sort through and sell all of the things that we did not want, but she managed to make us money in the process. We had originally thought we might end up having to pay the estate sale person something if our sales didn't cover her fees; but we ended up clearing quite a bit, largely due to her expertise, as well as to how seamlessly she worked with both Geri and with us as she sorted through everything and prepared for the estate sale.
Following the estate sale, Geri expertly guided us through just the right renovations and touches to the home to make it more appealing on today's market, and she assisted us in getting a line of credit, which was paid back out of escrow. She also met with and supervised all workers on the premises throughout the time that work was being done (which was just over one month, start to finish).
We were so pleased with Geri, with how connected she is to all of the people that help to get a house ready for sale, and with how expertly she handled the open houses and the reading of offers, as well with how deftly she handled all of the last-minute details of getting the escrow closed and recorded.
We highly recommend her to you.
The Schaefer Family
We moved to Berkeley, California from New York City knowing almost nothing about the real estate market except that it was very competitive.  Geri knows this landscape like the back of her hand.  It was hard for us to assimilate the sky-high prices and she didn't sugarcoat the situation.  She guided us toward a very satisfying conclusion.  We found a truly lovely home, perfectly situated for our needs.  But that was just the beginning.  The house needed work and required expert construction and repair people, but we had to return to work on the east coast.  Geri found all the right people, scheduled them, oversaw the whole production, and made sure the house was in great shape when we moved in.  We have since recommended her to others we know looking to relocate and will continue to do so.  If you want a no-nonsense professional who will help you realize your landed dreams, don't hesitate!  
Katherine N.
We can enthusiastically recommend Geri Stern as a Real Estate agent. 
She just sold our California house and we were really happy with the results. (We live out of the country).
In her agent role, she played many other ones as well:
Project manager, interior decorator, vendor-whisperer, psychologist, and pragmatist. 
She talked us down from the ledge a couple of times when situations would arise—dispelling our anxiety with her clear and concrete quick-thinking and stellar problem-solving. Because we do not live in the area, Geri managed the entire project for us and did so beautifully.
We were able very quickly to build a relationship of trust and confidence which made all the other decisions so much easier down the line. 
If you want to sell a house in Northern California, you would definitely want Geri by your side!
Emily and Brad
Click Grey dot to view more testimonials
Our mother had no plans to sell the family home but she always enjoyed following the local real estate market. For years she had talked about Carla Della Zoppa. Mom really liked the way Carla operated her business and was impressed with her success.
In early 2020, the time came to sell the house and we called Carla. We were faced with the daunting task of emptying 60 years of accumulated belongings from a 5 bedroom home with tons of storage. Carla coached us through all that, with sensitivity and the wisdom coming from her years of experience. Meanwhile, she matched us up with all the inspectors, contractors, cleaners, gardeners, and haulers that we needed to get the house in top shape----she orchestrated ALL of this. And she did it with good humor, attention to detail, total professionalism, and unfailing energy. (This was during COVID restrictions, no less.) In the end, the house sold easily at a very good price. Mom was right about Carla. Carla has earned our trust and loyalty and our 5 Gold Star rating.
- Sally G. and Debbie G.
What started as a business introduction in 1984, has bloomed over the years to family. My husband, Michael and I were first introduced to Carla Della Zoppa years ago by his aunt and uncle, Marian and Louie Nicoli. We were expecting our first child and were looking to sell our home, in order to find a larger house. Marian and Louie were long-term El Cerrito residents, dating back to the 1920's and were connected business owners in town. We trusted them to refer us to "the best of the best". We were not disappointed. Carla was then, and still is today, professional, detailed, organized, on-task and a team player. For me personally she has sold 4 properties.
Over the years Michael and I referred our family and friends to Carla, when they were in need of a real estate professional. She has also sold the homes of my grandmother, my parents and two different aunts and uncles. My senior parents contracted with Carla in 2018 to sell their home of 60 years. This was an emotional move for my parents and signified a major life change. Carla was very respectful and sensitive to them and referred them to local contractors and businesses as they updated their home in preparation for sale. The home sold in less than two weeks to a young couple starting their family, who appreciated the love and care that my folks had put into it. Carla always puts her best foot forward when selling a property.
In this unthinkable year of 2020, Carla sold an investment property that I owned. She very skillfully navigated the restrictions and changes brought on by the pandemic. She was astute in the timing of my listing and in the current market pricing. The property sold in less than two weeks thanks to Carla's expertise.
It is fair to say that I am lucky to have Carla as my trusted real estate resource. But more importantly, I am honored to call her t'family". She has been present at our weddings, baby showers, birthday parties and sadly, family funerals. She has my whole-hearted, 100% endorsement.
- Anne Ventin Wegher Martorello
A friend told me that when it came time to sell my house, I had to get Carla Della Zoppa as my agent. I owe that friend a profound debt of gratitude. Carla viewed the house and agreed to take me on as a client. In very short order, she had produced a beautiful, well-researched, and thorough presentation on my home; I could tell she had both deep experience in the region going back many years, and an up-to-the-minute knowledge of current trends and conditions. Both kinds of knowledge informed her recommendations on prepping, staging, and marketing the home, which all paid off in spades. Selling my house unexpectedly involved a tricky title issue and the juggling of considerable repairs and upgrades. I'd already moved out of state, so the entire project fell to Carla. Luckily, she has long-time relationships with all the best people, all of whom love to work with her; every job without exception was completed with excellent quality, in record time, for a reasonable price, without my having to worry about it. Carla handles everything with amazing efficiency, professionalism, friendliness, and cheer, not to mention unerring common sense and good judgement. I came to admire her character, work ethic, and patience, especially during the last phase of the process, when she added patient long-distance hand-holding to the list of services she offered this first-time home-seller. Carla quite simply checks every possible box. Genuine excellence is hard to find these days. I wish more of us were as fantastic at our jobs as Carla is at hers.
- Leanne R.
Click Grey dot to view more testimonials
"Simone is an absolute superstar. She helped us find and buy our first home. We had never worked with a real estate agent before and never bought a home. So we had a bunch of questions and were honestly a bit stressed out.
Luckily we were recommended by Simone, who provided us with a fantastic level of service and made the process educational and fun.
We can only give her our highest recommendations!"
- Philip B.
"Simone is awesome. She helped me buy my first home and was wonderful and patient with all of my questions, anxieties, and geeky quirks. She is personable and easy to work with and has continued to help me with my property questions even years after escrow closed.
She also has a strong sense of integrity in regards to acting as my representative and always keeps my interests at the top of her priority list. She never pushed me to buy anything unless I was absolutely certain. I never felt rushed to close the deal and we even let a negotiation fail and waited several months before coming back to the seller to get a better price (which resulted in a successful deal at a much lower price). I really felt like she was on my side."
- Jimmy H.
"This review is long overdue! After our first realtor didn't have time for us and was pressuring us to up our budget and to ask family for money. We were feeling hopeless in our home search. I was referred to Simone by a friend who works with her and I owe that man a gift basket. Upon first talking with Simone she really listened to our needs and wants, and assured us we could find something that we loved. She was very busy but never too busy to show us properties promptly. She answered all our real estate and home buying questions fully explaining all the details and being first-time home buyers we had a lot. When we went to showings it was like meeting with a friend, she was never pushy or cheesy, definitely very different from our realtor before. Simone also tends to the emotional roller coaster of buying a house with offers getting rejected or feeling hopeless during multiple offers, many times being our therapist and cheerleader. When we did decide to put in an offer we always felt her top priority, she had our best interest at heart. We have her to thank for getting us into a house that we LOVE. We thought it was out of budget, and she convinced us to just put in our best offer, and eventually, we ended up getting our offer accepted. She used her savvy and learned tricks of her trade to make our offer strong even though we weren't the highest offer. We are so happy in our first home. Thank you, Simone, we will be using you for our next home and referring you to everyone we can!"
- Lia V.
Click Grey dot to view more testimonials
Check out our real estate client testimonials above to learn how we value our clients and ensure that we only provide the best experience in every real estate transaction in the Bay Area. Contact us today! We hope to meet and talk to you about your dream home.